THESE MODULES HAVE EXPIRED
THESE MODULES HAVE EXPIRED.
We are not just here for the transfer of information, we are here for you transformation. Only 6.8% of people complete online courses when the information is readily available and that is not satisfactory to us when it comes to your freedom.
As stated in orientation, we use "the burning bridge method" to ensure that everyone stays on track and with the pack. We know that when you consume this content you will be transformed, so we want as many people to get to The Mason-Dixon Line of the course as possible.
In the same way that Harriet Tubman never lost a passenger, we have designed this experience and experiment to maximize the number of people who will make it to the end. She held people at gunpoint. We aren't going to go that far.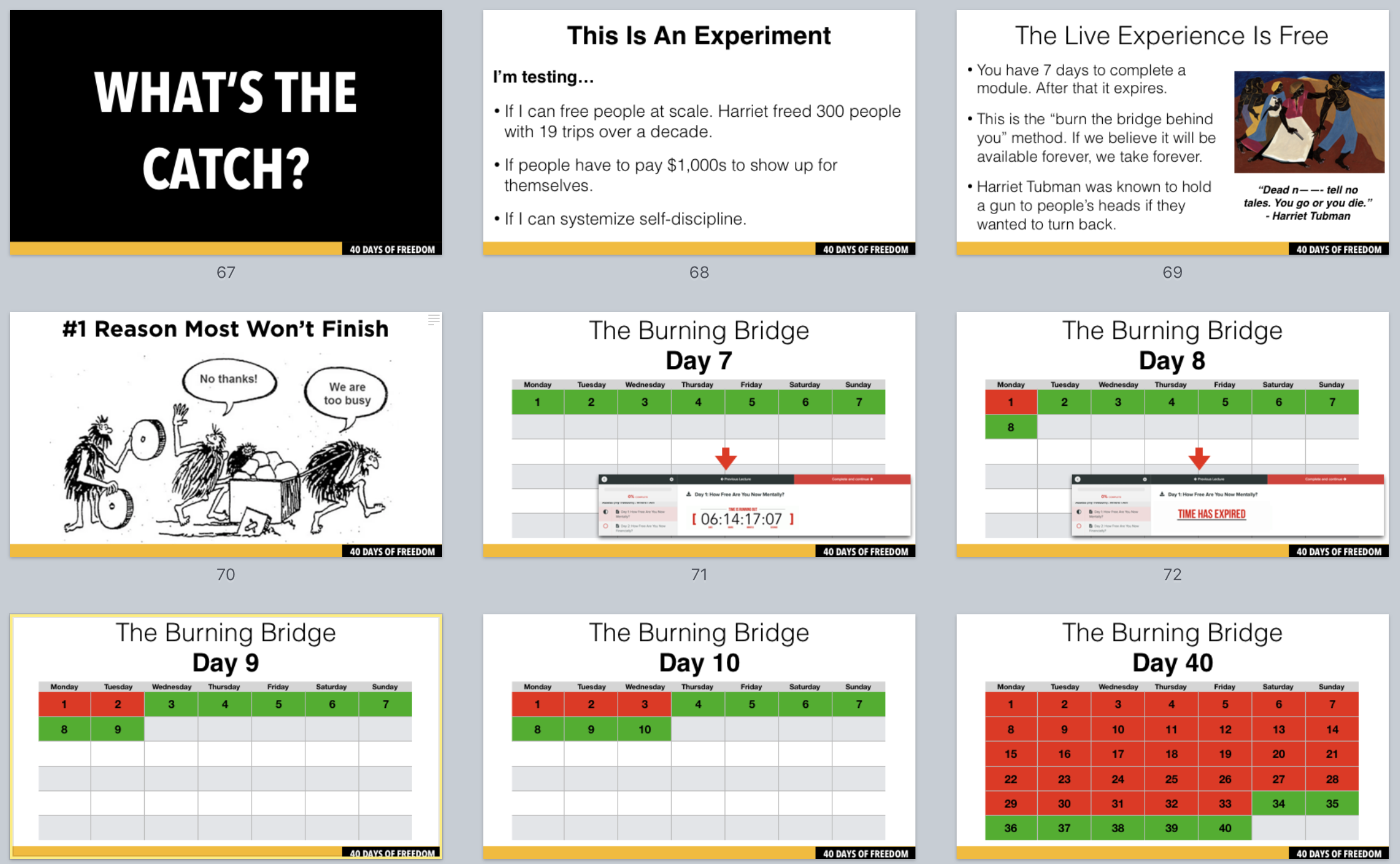 If you are...
...feeling behind,
...too busy,
...started late,
...or simply want to come back to this information later,
I encourage you to take advantage of the Create Your Own Independence Day Special. With this package you will receive:
Lifetime access to 40 Days of Freedom (worth $399+)
One of my hats from NoSalaryCaps.com (worth $35)
The EntrepreNewYear Planner via Mail & The EntrepreNewYear Business Planning Course (worth $397)
Any one of my books (worth $25)
Together, these tools and teachings for your freedom are worth at least $656, but you can get them all for a fraction of that today.
Take advantage of this Create Your Own Independence Day offer now.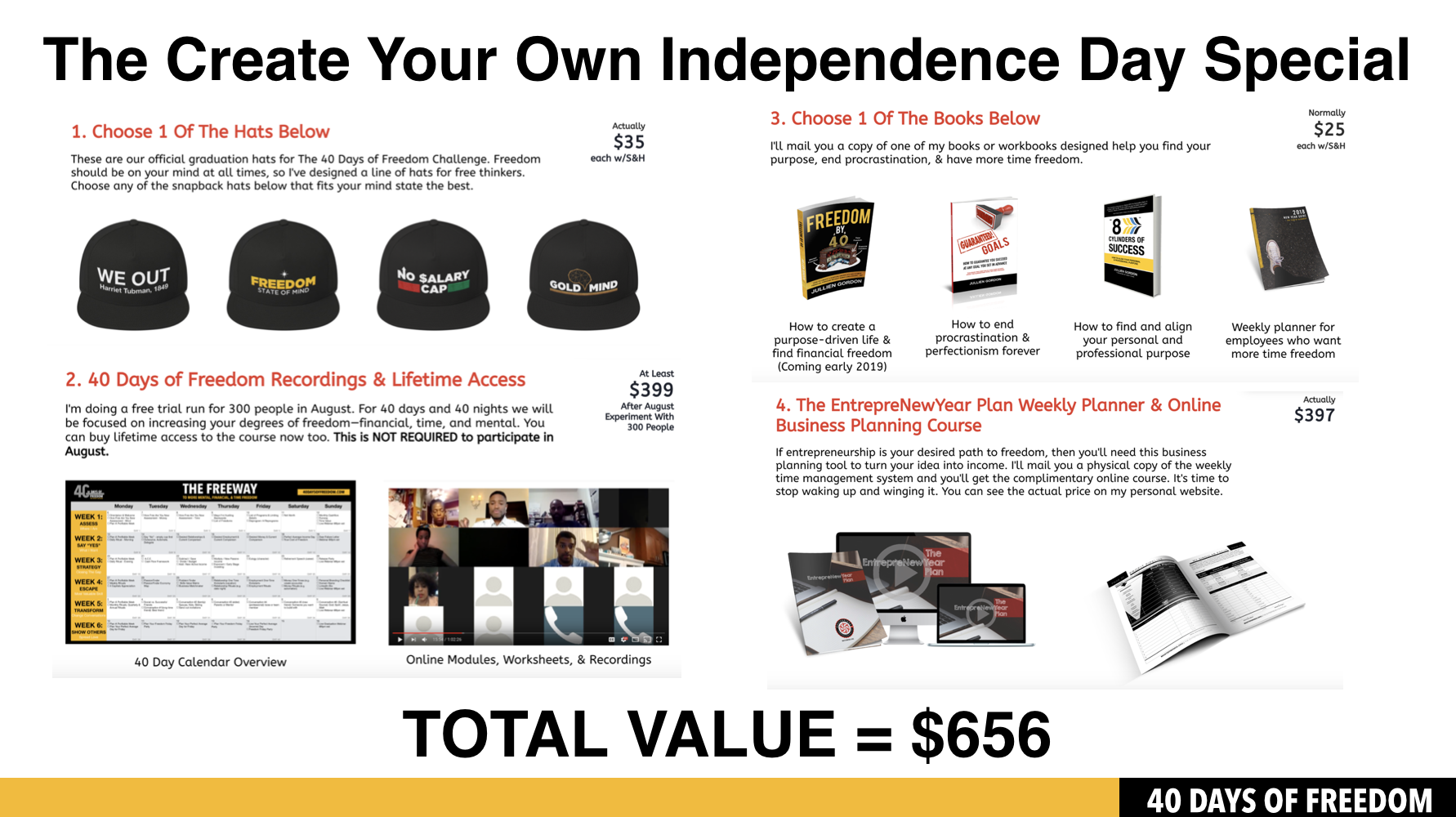 Don't miss out on this. There is a price to procrastination. The price of this package increases as we get deeper into the program. Like a stock IPO, you want to get for as low as possible.
Here are the scheduled price increases during the program. After the program is done, the price will be based on the results of all of those who make it to the end. And based on their results thus far, the price could easily be over $600.
Claim Create Your Own Independence Day special before the price increases again.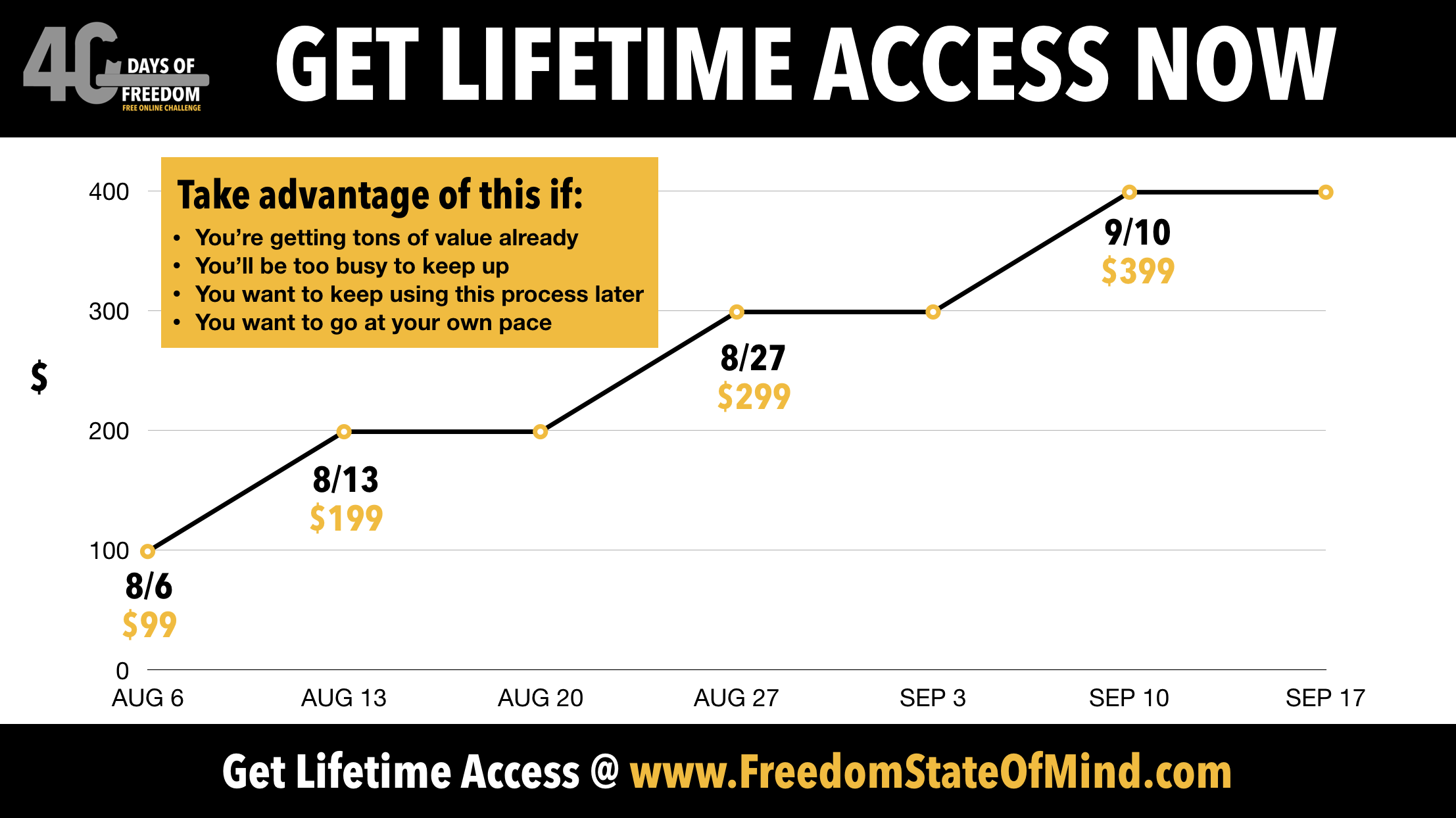 If you're wondering what you missed as the modules begin expiring, I've included The Freeway 40 Day Calendar below.
Don't skip steps. Take it one day at time.
As Harriet Tubman would say, "Go Forward!"
"If you hear the dogs, keep going. If you see the torches in the woods, keep going. If there's shouting after you, keep going. Don't ever stop. Keep going. If you want a taste of freedom, keep going."
On my mission to free 300 people just like she did over the course of a decade by risking her life 19 times to go below The Mason-Dixon Line and back, this program is designed to create similar results in modern times.
Freedom is your birthright,
Jullien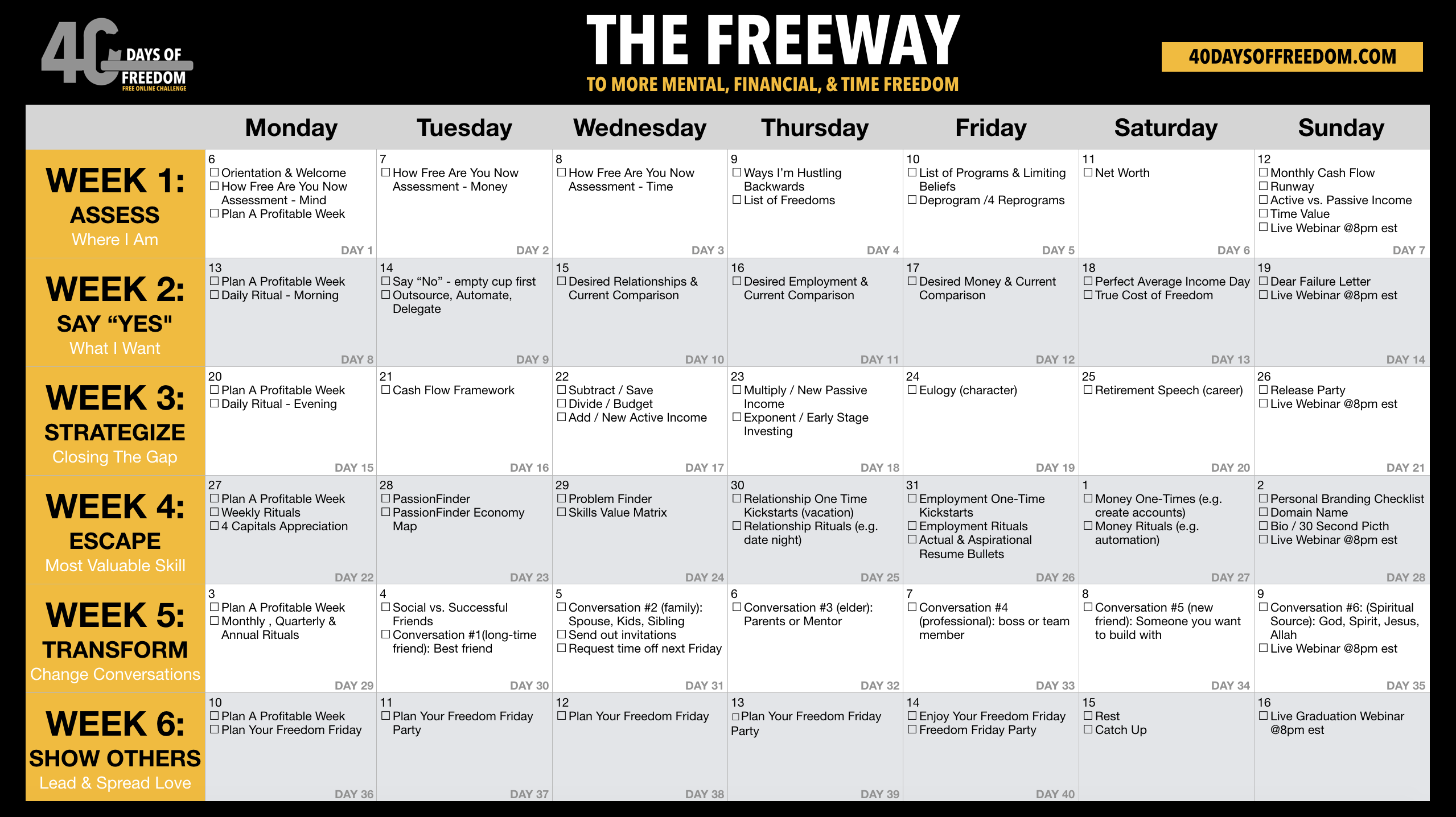 Complete and Continue